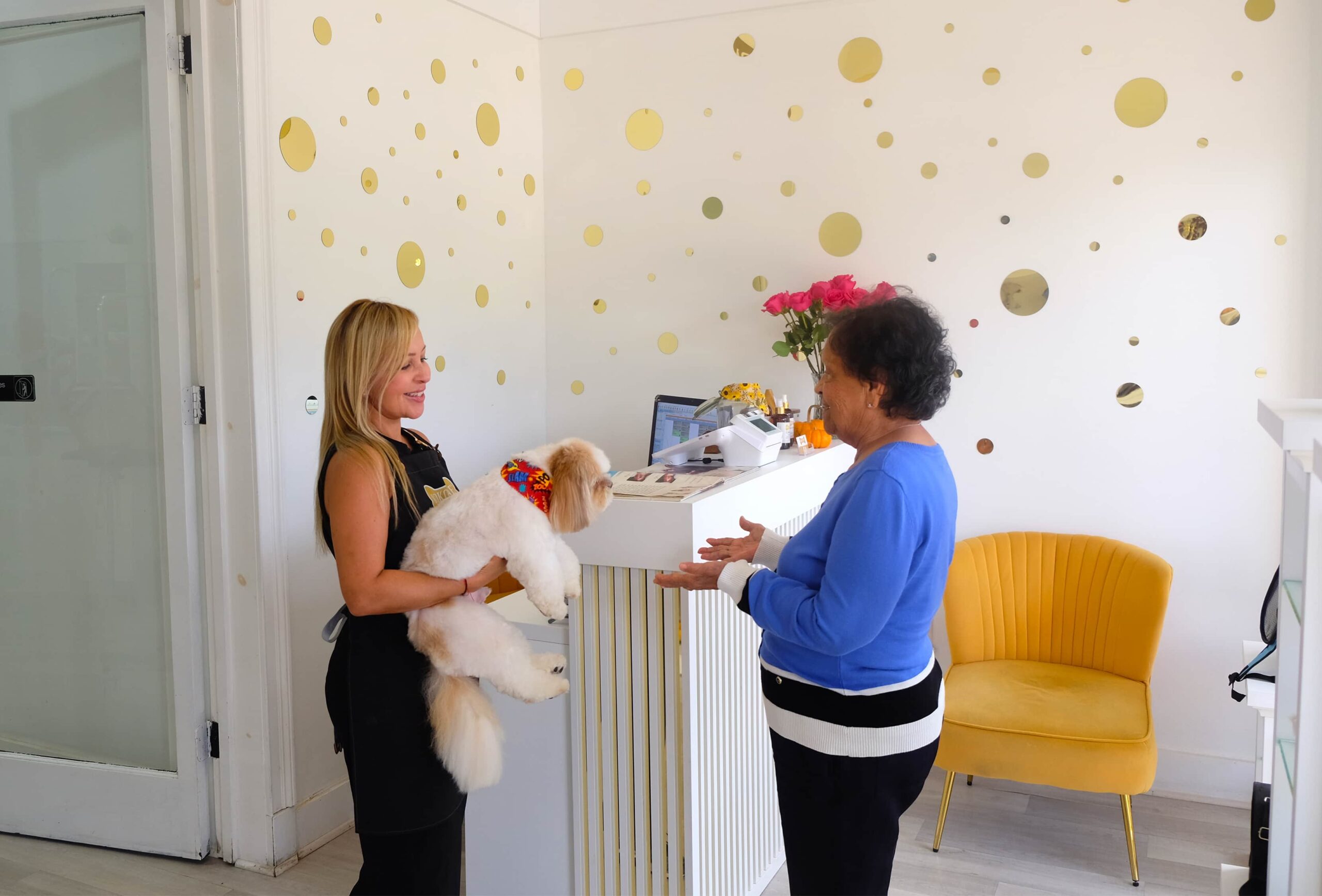 Hello, my name is Mayra, I am the owner of Koko-Bone, since my childhood I had a special connection and love for animals, that connection and passion is what unites the Koko-Bone staff.

The philosophy of our company is to provide well-being and compression to our pets, generating an atmosphere of relaxation and interaction between our pets and the members of our staff, both in our boutique and in our mobile grooming service.

Our talented Master Groomers have over 20 years of experience working with dogs and cats, they are specialists in all breeds.

In our 13 years of experience we develop techniques on how to keep our dogs and cats stress-free and happy.

You can trust us

With over 11 years of experience working with pets in the state of Florida, we bring a wealth of expertise to ensure the well-being of your furry companions.
We meticulously select products tailored to meet the unique needs of each cherished pet under our care.
We're not your typical grooming service provider; we aim to become a part of your pet's family. In fact, once we get to know your pet well, we'd be delighted to take care of them whenever you need.
Regardless of the service you hire us for, we'll ensure your furry friend's health and pay close attention to every detail.
We want to give you the chance to be part of the process, if you wish. We'll always be there when you need us to safeguard your pets.